the way we work
Looking to Sell
We know you want to sell your property for the best price possible, at the earliest opportunity.
Approach
We know you want the best possible internet representation that we have to offer.
Commitment
You also deserve sensational brochures with stimulating photography and well written content.
Communication
And above all... you don't want to be kept in the dark on viewing feedback and sale progression.
The Way Forward
At Lifestyle Homes you will find friendly, approachable staff who are prepared to listen to your needs and take action!
From the day you instruct your personal agent to the day you move to your new dream home, Lifestyle Homes want you to enjoy your moving experience with the minimum of fuss.
That's why we aim to make your move as stress-free as possible while saving time and money in the process.
Moving Made Easy
See for yourself what a difference a photo can make to a brochure, a brochure can make to marketing strategy and what pro-active marketing can do to a sale!
If you are looking to make your property stand out from the crowd, take a look at our eye catching 'For Sale' and 'Sold' boards. They are designed to really get your property noticed and your sale off to a good start.
Of course, one of the most effective and convenient sources of marketing is arguably the internet. Lifestyle Homes will market your home on the UK's number 1 property website http://www.rightmove.co.uk and in its full glorious detail on our very own http://www.mylifestylehome.co.uk//.

Taking Time to Care
From the moment you list your property to the time you sell, we aim to deliver a friendly, courteous service in all that we do.
Take a look at our testimonials page to see what our clients have to say...
What Next?
We would be delighted to hear from you. If you would like to contact us to arrange a free valuation then you can do so here.
Why not put us to the test and discover 'happy homeselling' with Lifestyle Homes.
Also, rest assured, we are a member of the Ombudsman of Estate Agents and adhere to the Office of Fair Trading code of practice.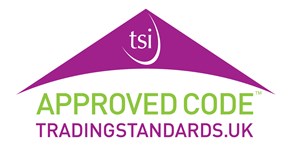 Lifestyle Homes
Estate Agency Less Ordinary
Lifestyle Homes (Leicestershire) Ltd, Registered Office: 16 Stelle Way, Glenfield, Leicester LE3 8HN Directors: L Oldham H Mistry
E-mail: info@mylifestylehome.co.uk